TROY DELANEY…
Certified Personal Trainer | Fitness Recovery Coach | Dedicated Researcher
Hey there!
I'm Troy Delaney, creator of My Wife Thinks I'm Crazy But It Works,  founder of evolved Natural Solutions, and the creator of the EVOLVED SELF program. I am a NCCPT-Certified Personal Trainer, a fitness recovery coach and a dedicated researcher and co-author of the book How Should I Eat? Living Paleo. I use a unique blend of ancestral science, behavioral change and modern technology to help men and women reprogram their body and mind for sustainable fat loss, vibrant health, and peak performance. I focus on the recovery time, the 23 hours each day you're not working out, to get the best results possible. 
This blog is about exploring life by thinking differently, turning inevitable change into opportunity, staying young & healthy…and continuously experimenting to see what works.
My Wife Thinks I'm Crazy But It Works started out when I reached a point in my life where I was in need of a change. As a result, I started challenging myself by throwing out the tried and true ways (which weren't that true) and started to do things a little different. My wife Taneen was resistant at first to some of the "experiments" I was trying but when she saw it was working, she embraced it.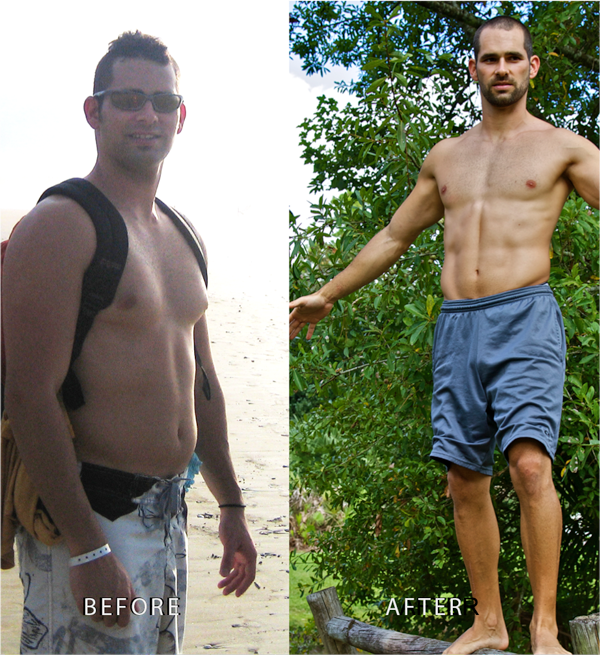 Here's a before and after picture of me. The first picture is in my mid-20's. I was following conventional wisdom; a low fat diet, worked out an hour a day doing lots of curls and lots of cardio (man did I hate running on the treadmill!). I suffered from chronic sinus infections and seasonal allergies. My 20's… I should have been healthy and in the best shape of my life!
The second picture is me now, at age 34. I am in the best shape of my life and I feel like I can only get better. I don't have the energy crashes I used to, no more sinus infections or allergies and my mood and overall outlook on life is the best it has ever been.
How did I get here? I went against conventional wisdom through diet, exercise, and lifestyle. I now only train 30 minutes a week, I move a lot throughout each day, I eat pretty much what I want, which happens to be a lot of whole foods, typically sticking with a Paleo-style diet. Now that I've gotten to this point, there's minimal effort required for maintaining a healthy lifestyle.
I was able to significantly improve my body composition and health. But I've also become much more productive, improved my relationships, became a better husband and father, and started my own business. Did a healthy lifestyle do all that? Yes! It changed me in such a powerful way. I feel better all the time which allows me the energy to play, have fun, push myself and enjoy life.
Most important of all, I'm setting a good example for my kids. They see what a healthy lifestyle is and live it too.
WHY I STARTED THIS BLOG
My goal is to empower you with a different perspective to help you challenge mainstream and identify what makes you thrive. This will enable you to bring your performance and productivity to the highest level of efficiency – to live a happier and healthier lifestyle.
I know everyone would love to eliminate "waste" from their lives so they can focus on what they truly love – and what better way than to share all my lessons learned and best practices so you can do exactly that!
Most of all, I want to leave a legacy behind for my children; something they can learn from and apply in their own lives as they grow, providing them a fast-track to a better life.
THE BALANCING ACT
I have a lot going on these days and by embracing this "unconventional" lifestyle I have been able to make it work for me and my family. I'm a super busy dad, balancing a full-time job at a Fortune 500 company, running my own healthy lifestyle brand and supplement company (evolved Natural Solutions), writing 3 blogs, raising 2 toddlers, and I can't forget my full-time wife. 🙂  I'm also a certified Lean Six Sigma Black Belt a Certified Personal Trainer, so change and continuous improvement are part of my daily life.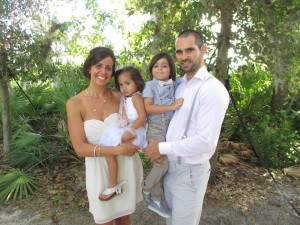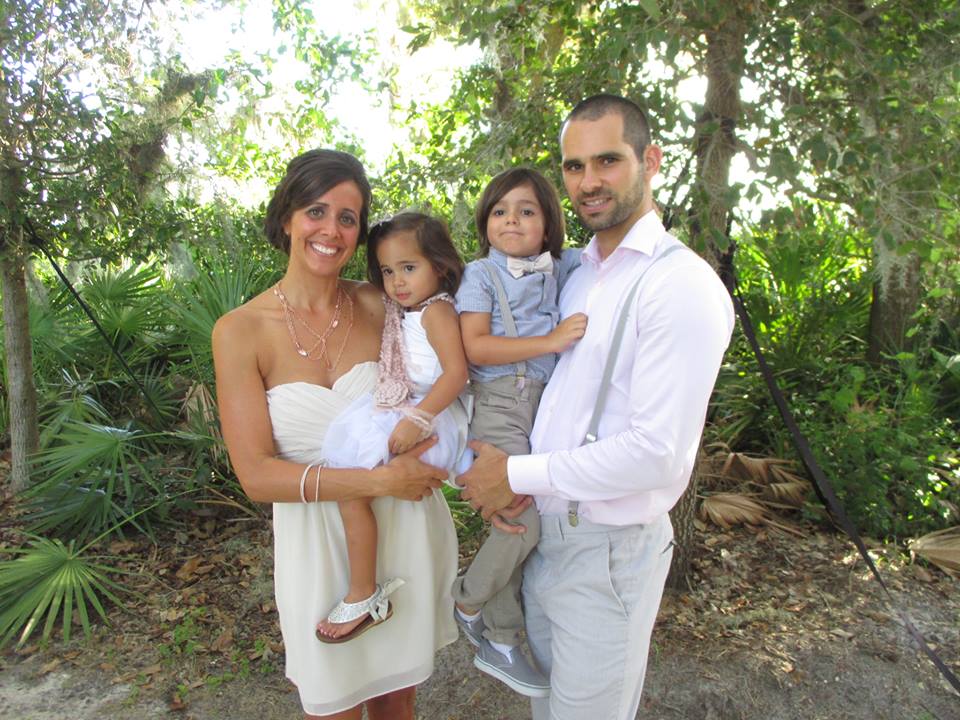 THE TURNING POINT
After living in the same state for 25 years, my wife and I moved to California. Knowing our time there was limited, we treated it like a year-long vacation, working during the week and exploring every weekend. That is where I really gained a true appreciation for change, adventure, and the desire to continue learning about what the world has to offer. That combined with becoming a Lean Six Sigma Black Belt has taught me how to use certain tools to eliminate waste, streamline my life and turn change into an opportunity. I had a major paradigm shift about so many aspects of life, business and happiness – it was completely eye opening. When I started doing things differently, I was amazed at how much better everything became.
Everything we do as humans can be improved; the way we work, the way we eat, even the way we breathe.
I started to connect the dots, realizing there were better, more efficient ways to live life. I didn't have to do hours of cardio or stay away from fat to get and stay lean and I didn't have to work longer hours for more money.  In fact, the opposite often works better (I eat a ton of fat, even putting butter in my coffee!) What is "normal" is just based on a lot of misinformation that we take as truth.
But we really don't know any better unless we step out of our comfort zone, experiment with life and see what really works. This is what actually gets us ahead, makes us healthier and better.
I've learned from my own mistakes and developed best practices. But it's the interaction of others that really drives change. What works for you may work for others. That's why YOUR interaction on this blog is so important. Someone is most likely doing something better than you or can gain something from you. I know I can!
HOBBIES
Playing with my wife and kids • Snowboarding • Mountain biking • Fitness and nutrition research (and applying it!) • Trying new things
BUCKET LIST ACCOMPLISHMENTS
Swam in both the Atlantic and Pacific ocean in the same day • Surfed and snowboarded in the same day • Waterfall repelled in Costa Rica • Lived in California • MS 150 bike ride • Triathlon • Skydived • Water-Propelled Jetpack • Isolation Tank • Twelve-hour adventure race • Started my own business • Drank milk from a cow 🙂