I thought it would be helpful to create a resource page that you can always come to for all of your healthy lifestyle needs. I'll add to it as I learn more, but you'll notice that in the future I will reference this page quite often. I recommend bookmarking it for your reference and convenience. Enjoy!
Disclosure: Please note that some of the links below are affiliate links, and at no additional cost to you, I will earn a commission if you decide to make a purchase. Please understand that I have experience with all of these products, and I recommend them because they are helpful and useful, not because of the small commissions I make if you decide to buy something. Please do not spend any money on these products unless you feel you need them or that they will help you achieve your goals.
MY MOST RECOMMENDED
If you look at nothing else on this page, these are the four that you should know about. I find myself recommending these products again and again, in emails and on blog posts. I use them because they make my life easier and makes me feel healthier, and I'm confident you'll agree too.

FITNESS

APPS
MyFitnessPal (FREE)
This is a great app for tracking what you eat. You can track macro breakdown (fat, protein, and carbs) and set intake goals. What I really like about this app is that it has the largest database of food and restaurant items along with the nutritional content. So if you go eat at Chipotle, you can log that mega-burrito you ate. You can also set up an account online that syncs with the app.
RunKeeper (FREE)
This app is great for tracking your workout performance over time, while connecting with your friends to make your workouts social. You can set a training schedule like preparing for a 5K run and it has the capability to log your aerobic workouts (walking, running, rowing, etc.) as well as track your distance and speed. You can also sync a playlist to a workout.
My favorite feature is the ability to set up intervals. I have the following workout setup:
Run for 1:30 Slow then 0:30 Fast repeating 8 times with a 5 minute cool down (which I usually only jog for 2 minutes). The the app will tell you when the next interval begins. This is a great 20 minute interval workout.
Yoga Stretch (FREE)
Create up to 5 of your favorite yoga sessions or play their preloaded sessions. You can also play your own background music with your phones iTunes music selection. Great for making a short 5 minute yoga session to do first thing in the morning.
Lumosity Brain Trainer (FREE but there is a fee to upgrade for more games)
Improve your memory, attention, and overall brain performance through scientific brain workouts. Lumosity creates a Personalized Training Program that helps you achieve your goals. All you have to do is play fun games like Memory.
DELICIOUS & HEALTHY FOOD

KITCHEN & HOUSEHOLD

SUPPLEMENTS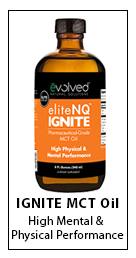 TECH